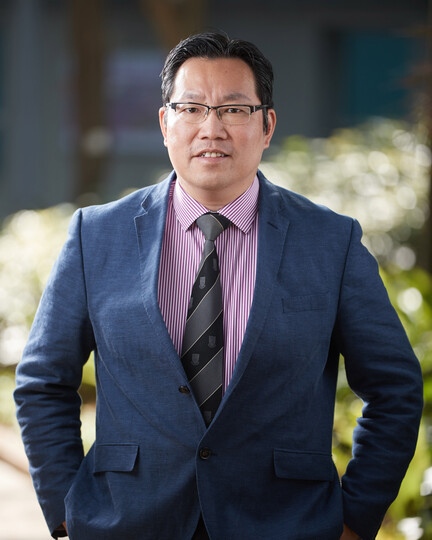 Dr William LI is currently an Associate Professor and the Director of Doctor of Nursing Programme at the School of Nursing, the University of Hong Kong. He has a strong research interest in the field of child and adolescent care, and has much skill and knowledge in developing, validating and testing the psychometric properties of instruments for children.
Specifically, Dr William Li's research interests focus on two distinct areas. The first research area involves providing physical and psychological interventions to those children required hospitalization or surgery, children with cancer and children surviving from cancer. In particular, Dr Li conducted the first study on exploring the ways of coping and coping strategies used by Hong Kong Chinese children hospitalized with cancer, which is an essential pre-requisite for designing appropriate psycho-educational interventions to ease the burden of cancer treatment. The findings increase knowledge and awareness of health-care professionals of the impact of socio-cultural factors on the coping of children. Additionally, Dr Li conducted the 1st RCT study on integrating the adventure-based training and health education program in promoting regular physical activity for childhood cancer survivors, which is essential for their physical and psychological well-being, and consequently enhancing their quality of life.
The second research area involves promoting smoking cessation to the youth, helping smokers with chronic diseases, such as cancer and diabetic patients, quit smoking. Dr Li had been leading the smoking cessation team at the School of Nursing since 2012. His major roles are to supervise and monitor the performance of team members, and provide supervision and guidance for the team members on research methodology, report and academic paper writing, and grant application for research projects.
Dr Li conducted the 1st RCT to help smokers who attended emergency departments to quit smoking. Dr Li's research involves testing the effectiveness of various smoking cessation interventions, which generates new knowledge and evidence and have the greatest potential to effectively implement routinely in clinical and community settings, thus have major clinical and public health implications. Most importantly, the results provide support for the development of clinical practice guidelines, motivate more healthcare professionals and other caregivers, such as the family members of smokers, to routinely promote smoking cessation to smokers in clinical and community settings, and prompt more researchers to design and evaluate other brief smoking cessation programmes.
Dr Li is actively collaborating with local and international renowned scholars to conduct research, teaching, and knowledge exchange. Up to 2016, Dr Li, as the Principal Investigator, has obtained six external peer-reviewed competitive research grants (5 HMRF and 1 HCPF) and more than 15 grants from both external and internal funding sources. Additionally, Dr Li has published more than 80 peer reviewed international journal articles with high impact factors and most of these publications are in the upper 1/3 of the nursing and health-related categories of the Journal Citation Reports in ISI Web of Knowledge, three scholarly books, 9 book chapters and over 75 international conference papers.
More
Back