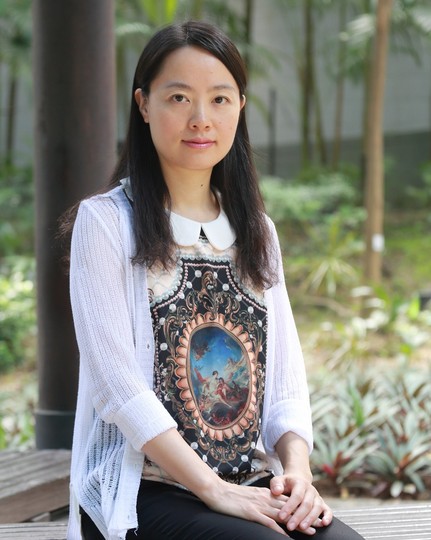 Dr Jessie Lin is currently a Research Assistant Professor at School of Nursing, The University of Hong Kong (HKU). She is also an Honorary Research Associate at the Department of Psychiatry, HKU. She received her MBBS from the Medical College of Zhejiang University, China; Master in Science from the Neuro-Cognitive Psychology (Bayer Elitenetzwerk Master Program) of Ludwig-Maximilians University Munich, Germany; and Ph.D. from the Department of Psychiatry in HKU. Her early career in Ningbo No.2 Hospital as a clinician inspired her to be interested in mind-body connection in physical diseases. When she studied in Germany, she carried out researches on treatments for clinical symptoms and cognitive deficits in schizophrenia at the Clinic of Psychiatry of Munich University and the Clinic of Psychiatry of Technical University Munich, Germany, from 2005 to 2007. After she obtained the Master degree, she worked as a lecturer of Clinical Psychology, Physiopsychology, and Research Methods in Psychology at the Department of Clinical Psychology at Guangdong Medical University from 2008 to 2009. During her Ph.D. study in the University of Hong Kong, she was the first to study the effects of yoga and aerobic exercise on neurocognition in patients with early psychosis. This research has important application in clinical non-pharmacological intervention for psychosis to improve memory and attention, and ameliorate clinical symptoms. She has published about 20 articles in conference and peer-reviewed international journals. She also has promoted the exercise program to the patients in the communities based on her research findings, organized educational workshop for middle school students collaborated with the Bureau of Education in Hong Kong, and held several press conferences to release the scientific research results of yoga and aerobic exercise during 2010 to 2013.
Her current research interests include the clinical efficacy and neuro-mechanisms of mind-body interventions for emotional and cognitive deficits in different psychiatric disorders; the roles and mechanisms of psychological factors in chronic diseases. These areas of research aim to provide new vision and insights into mind-body connection and clinical intervention or prevention for the diseases.
More
Mindfulness-based intervention for depressive symptom in psychosis.
Mindfulness-based yoga program for postnatal women with depression.
| Funding Scheme | Project Title | Approved Amount (HK$) |
| --- | --- | --- |
| Seed Fund for Basic Research, HKU | A longitudinal mixed methods investigation on women with postpartum depression | 63,460 |
| Seed Fund for Basic Research, HKU | A Randomized Controlled Trial of a Mindfulness-based Intervention Program for Postnatal Women with Depression | 150,000 |
| Small Project Funding, HKU | Mindfulness-based intervention for patients with psychosis: a RCT and neuroimaging study | 79,750 |
Jingxia Lin, Sherry KW Chan, Edwin HM Lee, Wing Chung Chang , Michael Tse, Wayne Weizhong Su, Pak Sham, Christy LM Hui, Glen Joe, Cecilia LW Chan, PL Khong, Kow Fai So, William G Honer, Eric YH Chen. Aerobic exercise and yoga improve neuro-cognitive function in women with early psychosis: effects of a randomized controlled trial. Npj Schizophrenia 47 (2015).
Tong, A.C.; Lin, J.J.; Cheung, V.Y.; Lau, N.K.; Chang, W.C.; Chan, S.K.; Hui, C.L.; Lee, E.H.; Chen, E.Y. A low-intensity mindfulness-based intervention for mood symptoms in people with early psychosis: development and pilot evaluation. Clin Psychol Psychother (2015).
J.Lin, X.G., W.Su, K.W.Chan, E.H.M Lee, W.C.Chang, W.G. Honer, E.Y.H. Chen. The impacts of yoga on cortical thickness, neural connectivity and cognitive function in early psychosis: preliminary results from a randomized controlled clinical trial. European Psychiatry 30, 789 (2015).
Chang, W.C., Cheung , R., Hui, C.L., Lin, J., Chan, S.K., Lee, E.H., Chen, E.Y. Rate and risk factors of depressive symptoms in Chinese patients presenting with first-episode non-affective psychosis in Hong Kong. Schizophr Res 168, 99-105 (2015)
Jingxia Lin, E.L., Chun-Yat Tong, Eric Yu-Hoi Chen. Therapeutic potentials of mind-body interventions for psychosis. Clinical Practice 11, 677-688 (2014).
Back